Herbal Tea Concentrate: Lemon 1.8 Oz.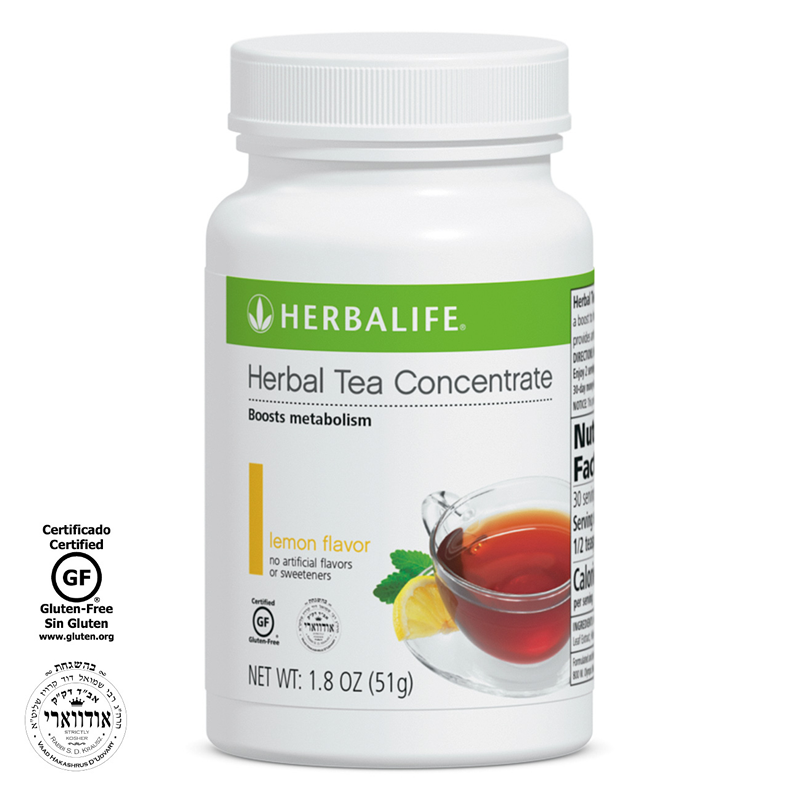 SKU 0255
Price $30.70
Overview
Ditch the coffee and soda for this refreshing and tasty alternative. Feel reinvigorated with this natural energy lift, our answer to fatigue caused by stress. It's delicious, instant and low in calories.
Key Benefits
Antioxidant and thermogenic benefits of green tea and botanicals.
Provides an energy boost and weight-management support.
Delicious, instant and low-calorie.
Fast Facts
Blended from five fast-acting natural botanicals.
Ideal at mid-morning and mid-afternoon for a natural energy boost.
In powder form.
Usage
Mix 1/2 teaspoon (more or less as desired) of Herbal Tea Concentrate with 6 to 8 fl. oz. hot or cold water.