Herbalifeline®: 60 softgels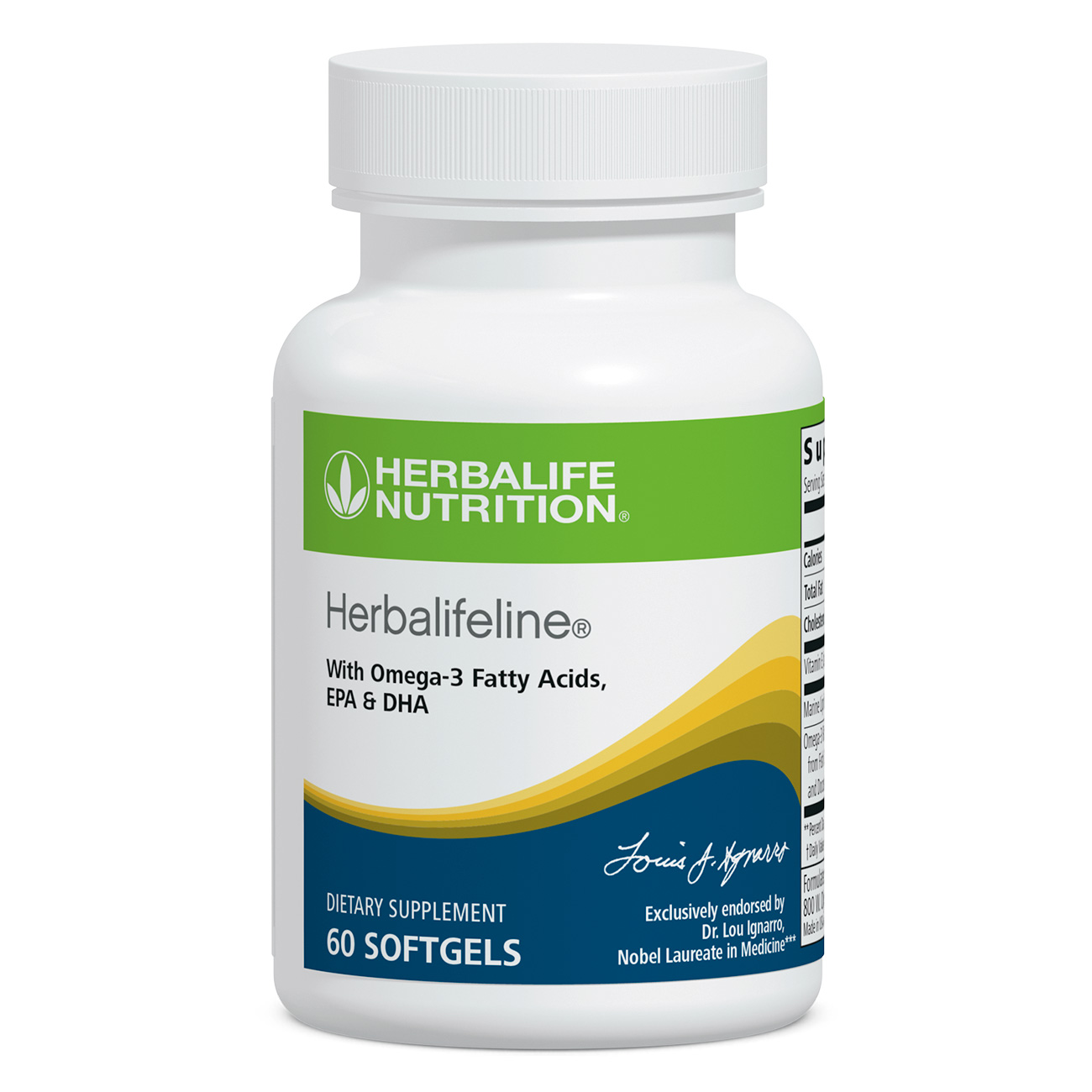 SKU 0065
Price $39.60
Overview
Herbalifeline® is a specially formulated blend of highly refined marine lipids with high quality omega-3 fatty acids, eicosapentaenoic acid (EPA) and docosahexaenoic acid (DHA), which help to maintain a healthy cardiovascular system.
Key Benefits
Omega-3 fatty acids help maintain healthy cholesterol and triglyceride levels already within a normal range.
Taking DHA regularly also helps to support normal brain function and vision.
Supportive but not conclusive research shows that consumption of EPA and DHA omega-3 fatty acids may reduce the risk of coronary heart disease.
Usage
Take one softgel with a meal two to three times per day.